This interview was first published on Shuga's Blogiwood in 2007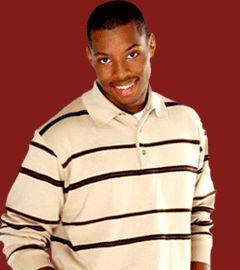 In Part 1 of my interview with hunky Sizwe Dhlomo,  I UNZIPPED him for you. It was not enough so I decided to take off the buttons  too….
Here is what gets revealed…..
BS: Do you hate being in the limelight?
Sizwe: That doesn't bother me coz I don't drink and I certainly don't have that badly..
BS: Do you smoke? (Well, he did say he was Siya's friend….)
Sizwe: No. It's not like I had to modify my behaviour just to suit everybody, I'm still the same dude I used to be. What I don't like is, and no offence to you, but I don't like doing press dude, interviews here and there and recently I've done quite a lot. A whole lot, like one print media a day and I'm not that type of dude, I'm not used to speaking about myself over and over and I don't like it. If I could live without, I'd be happier.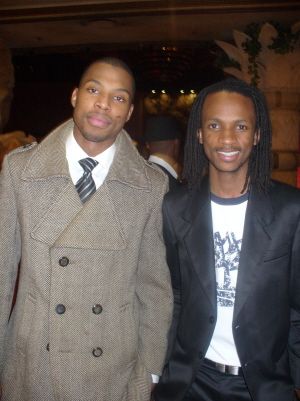 BS: When I met you at the SAMA's you were with Psyfo, are you two close? Or is it a musical connection? Coz I know you like Hip Hop fan.
Sizwe: I met him at a function 2 years ago. I was with Scoop, Siya, that's what I call him.
BS: Why?
Sizwe: Long story, I've been calling him that since we were studying together. We met Psyfo, hung out and we just grew closer and closer.
When I bought my place in Fourways, he had just bought his and he lives a road down from where I stay so we hang out a lot.
(Mmhhh guys, uya owner- no need to worry about parents/curfews…)

BS: What do you think of his acting?
Sizwe: One, I don't watch Generations but I've heard his Xhosa sucks. I always laugh at him about that. But his acting is pretty ok, I think.
BS: So you have seen it?
Sizwe :I've seen a scene or two. It's decent. Let's face it man, in soapies, you don't get Oscar winning actors
BS: But that's no reason for people not to try…
Sizwe: I think he's okay man, he went to National School of the Arts, did his acting thing.
BS: Where is Khanyi Dhlomo?
Sizwe: Oh, she's studying her MBA in Harvard but she should be done in a couple of months and then she'll be back.
BS: We are currently compiling Mzansi's Most Beautiful list, her name came up so , which 3 South Africans do you think should be on that list?
Sizwe: Who's in it?
BS: Not out yet but we have a lot of mzansi names coming up.  Well your name came up a couple of times, I'll let you know when it's out. So who do you think should be there…3 people?
Sizwe: See, this is how the Nonhle thing started..
BS: Okay, choose guys ke..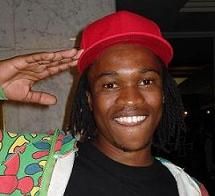 Sizwe: Then people are gonna think I'm gay! Ok I'll throw my boy Scoop in there.

BS: Somebody mentioned him and they actually side he's not that cute but they'd put him in there for the personality.
Sizwe: Now, we're talking about all rounders right? I'll put him in there; he ain't even that bad looking anyway.
I know females like Andile a lot. Don't females like Andile?
BS: Yes his name came up a couple of times too.
Sizwe: Okay so we'll put him in there. Let's go for a chick now. I think Kim Engelbrecht is quite beautiful.
BS: She is.
Sizwe: She'd be even better if she had an ass. Mmmhhhh.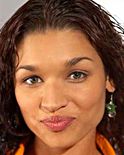 BS: You know everything is on record right?
Sizwe: I don't give a damn…
BS: Love it when you say it that.  Was Karima just helping temporarily on Uncensored or is she part of the MTVBase team?
Sizwe: We specifically got her for that show, she was like a roving reporter in Nigerial coz Nigeria's our biggest audience.
Speaking of Nigeria, that Nigerian chick that Channel O used to have, she was kinda hot. What's her name?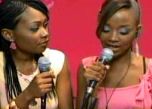 BS: Yeah, her name is Tana, she is hott.
Sizwe: Damn, Channel O's got hot VJ's, females.
BS: And they've got Nzinga now…
Sizwe: Nzinga's hott too. Oh actually I take that back, some of the chicks are ugly…
BS: Like?
Sizwe: I'm not gonna say names.
BS: Okay, you've mentioned Nonhle's nice, Nzinga's nice, Tana's nice. Who else is there, Grace is nice, isn't she??
Sizwe: I don't know, I'll keep quiet, she's aight…oh you know who else is dope? That chick that does the emails…I don't know what her name is.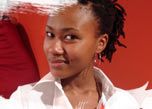 BS: Oh, that's Lelo!
Sizwe: She's kinda cool
BS: And she's so natural hey; she goes on TV without makeup!
What can I say, it's a "Lelo" thing…
Sizwe: LOL Yeah, you would say that huh!?
(I know I entertained this topic but truth be told, sitting down with a man and hear him tell you how gorgeous other women are is not something I handle well).

BS: I know you love radio and wanna get into radio so tell me about that?
Sizwe: How do you know about that?
BS: I just know.
Sizwe: But how do you know about THAT?
BS: Sizwe, I just know stuff. Just tell.
Sizwe: Like I said the MTV radio thing is coming up soon…
BS: Besides that..
Sizwe: There's a radio show that Scoop and I did. I should have brought you a copy actually…
BS: Yeah, would love to hear it. So what was the plan with that?
Sizwe: There are major plans. We can't talk about some of the things right now. I'll definitely get into radio one way or the other.
BS: National radio?
Sizwe: Well MTV is gonna partner up with a national radio station
BS: Metro?
Sizwe: I'm not gonna say.
BS: I mean, what other stations are there, you can't go to Ukhozi, the people in Africa won't  won't understand your Zulu.
Sizwe: Well, let's just say there are plans to address such things but I can't say.
You see, although TV is cool as a medium, there are still a lot of people out there who rely on radio a lot.
AMBITION….PASSION…..DRIVE….

BS: Do you share the same idea that people should not aspire to be TV presenters?
Sizwe: Yeah, I don't thnk anyone should aspire to be a TV presenter. I'm a pretty ambitious person and came from Durban and coming from Durban, not many people from Durban dream of being on TV and stuff.
We rely on books, not acting or being on TV. For me,  I've always been an academic kinda guy. TV is cool but I wanted it just because I was done with my studies and I had spoken to Khanyi (Dhlomo-Mkhize) about it.
Her father is my father's brother and when I grew up, we were pretty close. I'm not knocking presenters, I just think there's just potential to do more than that.
BS: What do you think of the tabloids on Sundays?
Sizwe: They're ok, here's what I do, every Sunday morning, I buy all newspapers but that's because I love reading up on things. The thing is they're not shy to lie about a story. I've seen them write some garbage that I know not to be true. I just think they need to get their facts straight but I'm glad they're not writing about me.
BS: Coz you don't give them anything to write about,
Sizwe: Coz I'm not newsworthy…
BS: If you weren't newsworthy I wouldn't be sitting here bro. You just don't give them anything to write about. You don't drink, you don't go out partying a lot. Not at every social event and maybe if you go you just stick to your corner.
Sizwe: Yeah, I stick tomy corner. Even in clubs I stick to my corner. I don't dance coz I can't dance.
I thank Sizwe for the awesome interview, we take pictures, say goodbye, I get home and I'm thinking, "NO!! I forgot to ask him if he was dating anyone!" The last I'd heard he was seeing some model and I need to know! (For you my dear reader, of course.)
I know that's supposed to be like "the"question but I always forget to ask this question….
So I send him an email and ask him to answer two last important questions….
BS: Are you involved, single/available single/not available? If involved is she the covergal/model whose name you need to tell me?? (Am thinking Soccerbabe)
Sizwe: I'm single right now. Yep you guessed it, I only date models (joking) Soccerbabe ha ha that's the funniest thing I've ever heard.
BS: How did you get the lil' scar on your face?
Sizwe: I got the scar on my face from playing Rugby. It was just an indoor game we were playing with friends and I got tackled into a table.
That's Sizwe Dhlomo for you folks, unzipped and unbuttoned for you all to see. I don't know about you but I like what I see.
He's the deal:
Sassy, Hardworking, Honest, Talented and gorgeous looking brother, now what more can a girl ask for?
ALL THE BEST FOR ALL YOUR FUTURE MOVES SIZ, YOU GET THE BLOGIWOOD HOTT STAMP OF APPROVAL, MUCH LOVE!!!