This interview was first published on Shuga's Blogiwood in 2007.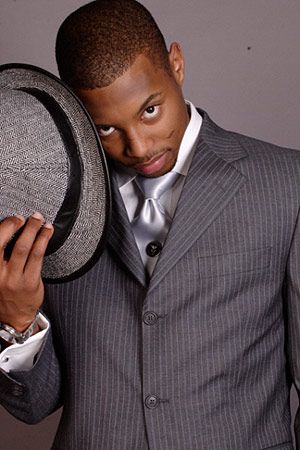 He is Sizwe Dhlomo and I just wanna eat him up.
Yep, I said it.
I cannot help it that his voice makes me go weak at the knees, nor can I help it that his eyes browse you like they wanna look in far places. Ok, ok, ok, maybe I'm exaggerating.
(Damn, can't a girl dream??)
For most of the hour plus that we spent together, Sizwe refused to look me in the eye. Even after I had told him he had beautiful eyes. He is a shy boy. Mmmhhh, the things I would do to a shy boy!

Enough kinky stuff, let's talk about the talented, MTV BASE VJ.
Met up with Mr Dhlomo at my new hangout spot, funky Suite 16 in Village Walk, Sandton.
It was a public holiday, it was hott and hott days just cool down when you spend them with hott people so he was lucky. Shame, I had to sweat it out.
Joking!!
Sizwe sure has come a long way from when we first met him in 2005 as the lucky boy from KZN who won the MTV VJ Search.
He didn't make it in the Durban audition and travelled to Jozi to try his luck again and I'm pretty certain it's one trip that he will never forget coz he became the first ever MTV VJ in Africa.
Eish mara why am I giving you history lessons? Check out his TVSA ACTOR PROFILE for that, I'm here to give you the Sizwe Dhlomo that lives and breathes in 2007!
"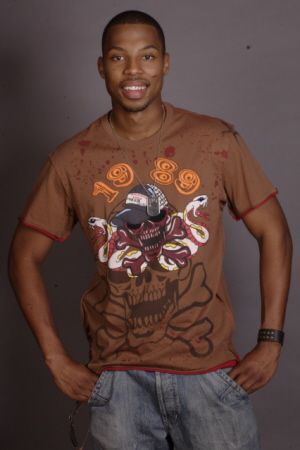 Brown Shuga: Who is Sizwe Dhlomo? My impression is that you are this reserved, Cute and snobbish kinda guy.
Sizwe: I don't know about snobbish but you're right so far. I actually think I'm one of the simplest guys in entertainment.
BS: Simple?
Sizwe: I am shy, I am reserved and all that but why do you say snobbish?
BS: Because you look so difficult to approach. I've seen you a couple of times and I wanted to talk to you but I couldn't.
Sizwe: Yeah, I am that too. To be quite honest with you, I like that.
BS: Awufuni ukuphaphelwa…
Sizwe: Yeah, coz nami angibaphapheli abantu so it's cool when people find you difficult to approach. I think it's ok, it filters out a lot of nonsense.
BS: Yeah, we never see you written about that in the tabloids.
Sizwe: Yeah, if I'm not at work, I'm at home or hanging with friends. I hang with my friends a lot and I only have a handful of friends.
BS: Celebrity friends.
Sizwe: No, not even. Most of my friends are people that I've known from way back, people I grew up with, and people I went to school with. The thing is I'm from Durban and so most of my friends are still there. I've got one dude, that I pretty much known from Durban and we coincidentally moved up here round about the same time and I hang with him a lot. Siyabonga (Ngwekazi). And there are other dudes that I've met along the way.
BS: Ok, when Fikile won the VJ search last year, everybody was like, what's gonna happen to Sizwe. I know you did Uncensored at some point but what else have you been up to?
Sizwe: Uncensored was way before Fikile's time actually. There's something in our office called Electronic Media Department, that's the whole website thing, Wap, we also work on something called Mobile TV now and before I did all of this I was a Computer Programmer. That's what I studied and that's what I know. So I'm extensively involved in that department. That's pretty much what I call my baby right now. There's a new show that I work on now called Player.
I produce and present that show. We're working on MTV radio right now…I can't really go into much detail about it.
BS: What's with you guys and radio? There's Channel O Radio and now MTV Radio??
Sizwe: I don't know about Channel O radio …
BS: Well, there is Channel O radio.
Sizwe: I know but we had that idea before that and I actually know the guys that do Channel O radio, good friends of mine. We had the idea before that though.
BS: So they stole your idea?
Sizwe: I'm not saying they stole it, but that was part of the plan. We're gonna do a whole lot of things with this MTV thing. There are certainly gonna be a lot of other channels that are gonna fall under our network. We've got big plans, like a ten year plan.
BS: So you did Uncensored. When did it end? I didn't even watch it was so boring.
Sizwe: Yeah, it was a whack show, I didn't like it myself, I hated it. Ok, here's how that came about:
After doing World Chart Express on SABC, this was at a time when I was pretty much the only person from our network, based in Africa. Everybody else was based in the UK.
BS: Isn't that nice?
Sizwe: It was cool, I had my own operation, my own office but I also had a lot of responsibilities and then I had to do the job of ten people. I had to get all the videos from everybody else, send them over.
Basically if anyone needed to know anything about the channel, I was the first point of reference. Which was ok but it was a lot of effort so for a year I did that, kept that up.
So Family Health International, an organization from the US, came to our Programming Head and said they wanted to do something with MTV in the region about the whole HIV thing in Africa and they said cool.
And then they sent me the synopsis of the show and I was like "Heish, I don't know if I wanna do this". I honestly didn't wanna do it.. and they said I had to do it so it was kinda like "taking a bullet for the team" literally and I was like okay cool, we met up with the Urban Brew guys coz we didn't have much of a production team here.
The show started, I didn't like it at all but as it progressed I started to like it because of the people I was working with. Like I'd go to Urban Brew everyday, meet up with some of the guys there. Paul (Viv) was working on the show, he directed it. Andile was also on it for like a second.
BS: For a second? LOL
Sizwe: I think he decided it wasn't something he wanted to do but also he's got a lot of work to do with ONE so we understood.
As the show progressed, I got to meet a lot of people, I met Tony Blair through that show, I went to Washington through that show, delivered a speech at some United Nations Conference and I was like one of the Keynote Speakers there so that was cool..
BS: So you aren't as shy as you think you are then.
Sizwe: No, look, socially I'm a pretty shy person but when it comes to work I put that aside and I'll actually deliver the goods.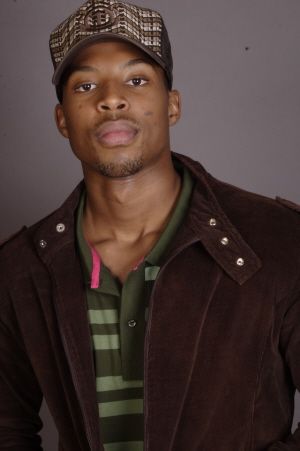 BS: So tell us about Player, what is it about and why should I watch it on Thursday?
Sizwe: It's an entertainment show really, entertainment news, mostly based around Africa happenings. We throw in a video or 2 and that's pretty much it, it's a lifestyle show.
We've got a whole lot of graphics coz it's based on a Player, not playa like a dude but Player as in Music Player.
It's shot on a white background so whatever I talk about sort of pops up, it's pretty cool man and like I said it's a show that I produce and I'm pretty proud of that.
BS: Do you get to interview a lot of people as well?
Sizwe: Yeah, a lot of Africa and all over the world. One of the benefits of being part of the MTV Network. We get a lot of content from our sister channels all over the world, we can also request interviews so that's kinda cool. We never run short of stuff to put in a show.
BS: MTV is big. I think everyone in South Africa (entertainment) wants your job.
Sizwe: You think so? I doubt it.
BS: Why? Well, I'm thinking you're part of MTV and it is huge so thinking of all these opportunities that could come out of it…damn.
Sizwe: Well, we've offered a lot of people jobs on the channel and some people have turned us down. So it's not on screen stuff. Programming that has to be done, a lot of stuff. This is when we're putting a team together coz everybody moved here last year October so we offered a couple of people jobs here and there, some people turned us down.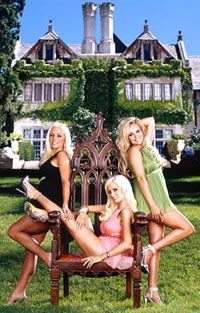 BS: So what is your dream job?
Sizwe: Being a porn star. I'm joking
BS: No, I know you're serious coz you mentioned something about wanting to go to the playboy mansion??
Sizwe: Oh yeah, I would go. I would definitely go to Hugh Hefner's mansion.
BS: And do what?
Just because you go to the mansion does not mean you have sex there. You can just go.
BS: And do what?
Sizwe: And enjoy whatever it is they have to offer.
BS: Well, they're offering sex.
Sizwe: It's not just that, it's fun dude. A lot of people wanna go there, I'm trying to go there.
Honestly I'm not trying to be a porn star, definitely not. My job is probably my dream job.
(Umm, I think we need a local version of Hugh Hefner, coz damn I would love to hear the stories that would come out that house!!)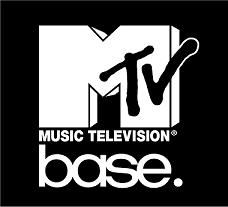 BS: For someone who hasn't got DSTV and who wouldn't know what Channel 88 is, what is MTVBase and how would you define it ?
Sizwe: Musical channel for the most part but we're trying to become a lifestyle channel. In the future you might see programming that may not necessarily relate to music but relates to young people.
That's what all MTV Channels are going for, videos, you might see shows like PIMP my Ride, which don't have anything to do with music, we're trying to have a whole lot more content that's in Africa for Africans.
BS: I feel MTVBase is way too international.
Sizwe: That will never go away
BS: Granted, but should it dominate all the time?
Sizwe: No, it shouldn't, if you think about it, the channel started less than 2 years ago and if we compare it to other channels, I'm not gonna mention any names, if you compare it to other channels that have been existing for way longer than us, I think we've done more on the ground than those channels could ever dream of doing. In the short space that we've been around. I think we're doing ok. We'll eventually get there.
BS: Are you guys in competition with Channel O (silly question…I know)
Siz: To say anything else would be naïve. We are in competition with Channel O.
BS: Do you think you guys beat them?
Siz: Nah, I wouldn't say we beat them. You can't really say who beats who in this thing. I'll say this; I'd rather be working for the Channel that I work for than work for Channel O. I don't know what that means, I don't know if it means we're beating them but that's just means I'm happy where I am.
And I've heard from people that side, wanting to come over to MTV
BS: Who?
Siz: I'm not gonna say…but you're never gonna find anyone in our office who wants to go to Channel O.
BS: So why don't you offer them jobs?
Siz: To do what ? And why offer them jobs when you can find fresh people out there to come and do it?
CHANNEL O VS MTV BASE
WHO'S KING??
BS: Like you found Fikile. I hear she's got a new show, Fix? I think it sounds like O Access.
Siz: I wouldn't say so
BS: I read about it and I thought "O Access with a whole lot of Africa thrown in."
Siz: That's the thing, everybody always compares us to Channel O.
BS: We can't help it, you guys are right next to each other!
Siz: Ok, I've never thought of that, let me think. No, it's not O Access.
BS: But it sure sounds like it.
Siz: When you guys see the show, it's definitely not the same thing.
BS: Do you like O Access?
Siz: I haven't seen it…
BS: Unamanga!!
Siz: Ok I've seen one episode..I think she was interviewing AKon. Ok, let me tell you what I thought of the show. Damn, people are gonna hate me for this.
The content is great, they got hold of a lot of stars over there but production just sucked! The sound sucks, it doesn't even sound like they took it to final mixing. The way it was shot sucks, I just felt like they wasted an opportunity there. They could have done so much more with a show like that.
BS: Hopefully that will get better with the second season. I'm sure you've been asked this before but what is the best thing about working for MTV?
Siz: I love music, even when I was a computer programmer, I was a musical dude and I guess the good thing is that this doesn't feel like a job to me.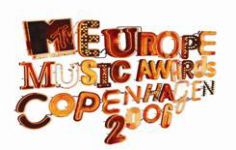 BS: MTV Europe Music Awards later this year, you're going?
Sizwe: Yeah, they're gonna be in Munich this year and it's gonna be cold!! Last year was pretty cool coz I got to present an award!
BS: I missed you there. So what's it like doing the Red Carpet with all these big stars?
Siz: It's cool man, you get to hang out with people. Last year Diddy had an afterparty and it was crazy. Snoop had a pre-party and it was also like a listening session for his album coz the album hadn't come out yet. Justin Timberlake, Timbaland were there, pretty much everybody man it was cool. I don't get too excited about these guys myself.
BS: So when you are there with all these people, what do you do? Do you talk to them or do you just stand there and look at them? I'm gonna be in that situation one day so I need to know.
Siz: (Laughs) You definitely will, I'm not the type of guy that gets excited over people. I won't jump around, hand shaking and stuff. Let me put it this way, the first EMA's I went to were in Lisbon and that was like 5 weeks after I started working for MTV and I was fresh, brand new. We went to an Interscope party and every artist from Interscope was there, like Black Eyed Peas etc etc and Alex, who's the head of our channel always says this, he'll never forget it , he said "I couldn't believe it, Sizwe was standing there and he just didn't give a sh!t"
That's just who I am man, I'll be excited to see a guy …
BS: Oooooh, I'd be like, "Hi, I'm Brown Shuga."
Sizwe: I actually believe you would do that!
BS: Why???
Sizwe: I'm a good judge of character and I really believe you would.
(Yho, that's a nice way of telling me "Ngiyaphapha" yho! Oh well, at least he said it to my face…Thank you Sizwe)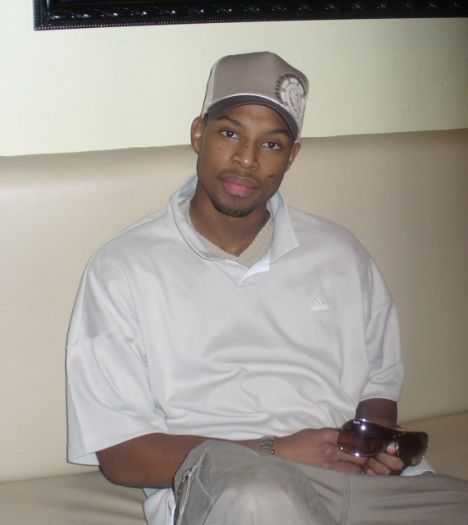 BS: Your interview with Lesley Mofokeng was quite interesting. He asked you "What is the best thing you have been given on holiday or pinched from a hotel?" Do you remember what you said?
Sizwe: I spoke about the girls in America right?
BS: Yeah you said "One time I was in this hotel in the US with the hottest staff members I've ever seen … say no more". So you need to tell me more.
Sizwe: Basically what I meant is that they were hot chicks.
BS: And then?
Sizwe: And then, that's all. What else do you wanna know?
BS: I wanna know what happened!
Sizwe: Nothing happened dude.
BS: Ok so why did you mention it if nothing happened?
Sizwe: Haaa, I don't know. What did I say exactly??
(I remind him…)
What do you think that means?
BS: I think it means you had sex with them..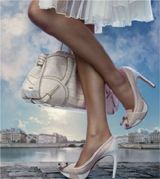 Sizwe: LOL Nah…I didn't have sex with anybody…I just went on a date with one of them.
BS: That's it??? Must have been one hell of a date for you to mention it in an interview!!
Sizwe: It was great, I'm not gonna lie, it was great.
BS: So would you have sex on a first date?
Sizwe: Would I? Depends on who I'm with. I actually would. Why?
BS: Well,
Sizwe: I'm a guy dude
BS: So? What does that mean? (Me, acting dumb…)
Siz: Guys will have sex without a date.
Way more truth than I can handle in a day so I move right along….

BS: What do you find sexy in a woman, except the fact that she has to look like Nonhle Thema?
Sizwe: Where does that come from??? (Y'all should have seen the look on his face!!LOL)
BS: It comes from the YMAG.
Siz: Damn, the Ymag thing is gonna be the end of me. I didn't think people would take it so seriously. Why did people take it so seriously?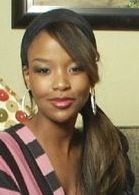 BS: It wasn't a bad thing to say Sizwe, I mean we drool over people too!
Sizwe: I'm not drooling over her. Yo, let's start here, let me address that issue. I was in Rosebank, busting tables for a charity event and Kabomo from YFM comes to me like
"Yo, I need you to give me 5 chicks that you think are hot." And I was like okay cool.
When somebody says that it's difficult coz you need to think of people that everybody recognizes so I got Lee to come help me come up with some names. I didn't wanna come up with people that were either married or in relationships coz people are sensitive out there. Hers was just one of the names that came up.
BS: But she is beautiful.
Sizwe: Yeah, she is beautiful. Umm, what does a woman need to have? Well I'm not gonna lie, she needs to be hott. As shallow as that sounds, she needs to be. And intelligent though. I hate "vacuous" women.
She's just gotta understand me man, I'm a difficult dude to understand sometimes. She needs to be clean as well. Cleanliness is next to Godliness. She needs to be clean in every sense of the word, hygienic and stuff.
BS: Okay, don't invite me to your place coz it sounds like we'll be asked to take off our shoes at the door..
Sizwe: Not even like that…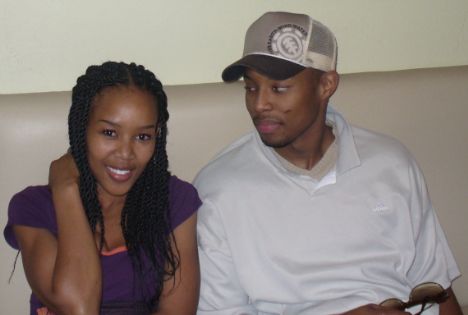 Okay, that was part 1, you know you gotta catch the next instalment coz in it Sizwe tells me:
– What he thinks of Psyfo's acting in Generations
– Which 3 people he thinks should be in our Mzansi's Most Beautiful People list
– Which SA woman would be even more beautiful if she had an "ass"!  Yep, he said!
He's steaming hott….I know you feel it so don't be shy,